It is impossible to overrate the meaning of indoor and outdoor lighting for the modern business:


· It helps to create an atmosphere of trust and transparency between a company, its customer and prosperous investors;

· It provides a healthy and productive work atmosphere for the personnel;

· Lighting is one of the main safety features that often saves businesses from accidents and costly lawsuits from employees and customers.


Those are only the top 3 reasons why quality lighting is one of the main success factors for a business.


However, once you pick a lighting fixture, it is essential to consider many factors except for the intensity of lighting and energy consumption. Resistance to moisture or dirt, versatility, and aesthetical look of your lighting will determine its efficiency and impact. Experts claim that Vapor Tight Lighting is the perfectly-balanced solution that meets all the demands mentioned above and grants some significant benefits unavailable to other outdoor and industrial lighting fixtures.


In this article, we shall take a closer look at Vapor Tight Lighting, its benefits, and pitfalls, so you could make an informed decision on whether this trendy lighting fixture is a perfect solution for your manufacture, business, or any other kind of establishment.

Vapor Tight Lighting – how is it different?
Unlike traditional Metal-halide lamps and High-intensity discharge lamps, Vapor Tight lighting is famous for being a particularly energy-efficient illumination solution. This feature is especially important for that establishment that seeks ways to optimize their costs as well as those who follow the modern trend and wish to claim themselves as green and eco-friendly.


Durability is another distinctive feature of LED Vapor Tight fixture. It can effortlessly provide quality lighting for as long as 50,000 hours.


The main challenge most business owners have to face is the compromise between lighting quality and safety. Most available industrial and outdoor lighting fixtures tend to overheat, causing discomfort in the best-case scenario or a severe fire hazard. LED Vapor Tight Lighting minimizes those dangers while providing a cooler working temperature without the need to compromise on the brightness and quality of lighting. Moreover, it is a long-term effect, which means that one cal leaves LED Vapor Tight lights to work longer without the fear of overheat.


Technically, LED Vapor Tight Lighting provides a high-quality, productive lighting solution that remains cost-efficient and can significantly adjust the way a business positions itself from the point of ethical and conscious resource consumption.

Why consider LED Vapor Tight lighting today?


Let's go through the most celebrated benefits of LED Vapor tight lighting fixture in the light of the ongoing events and see how this solution is relevant for modern business.
· Quality lighting.
We all understand the importance of quality lighting for any business, public place, or household. The recent events have significantly raised the importance of clear vision and observance of the working process and people around. From this point, LED Vapor Tight Lighting becomes a perfect solution. Not only has it famously provided the hi-end lighting quality that guarantees the safety of the indoor and outdoor public place. LED Vapor Tight Lighting fixture offers a wide variety of color temperatures and multi-point design. Today, it is the most versatile lighting solution that helps businesses and establishments provide comfort, safety, and sanitary control of any space.


· Energy-saving solution.
LED Vapor Tight Lighting fixtures consume up to 60% less energy comparing to other lighting solutions prevalent in the United States and Canada. Energy-saving has become a hot topic in the course of recent events for several reasons. First of all, such lighting solutions instantly help businesses and households to optimize their spending and costs. It is particularly important for those establishments that have suffered most during the Pandemic of COVID-19 and now start to restore and come back to full operation. Naturally, they will look for a way to cut spending without compromising their ability to function fully on the pre-Coronavirus level. And LED Vapor Tight Lighting Fixtures might be one of the most efficient money-saving solutions once replacing the traditionally resourceful fluorescent lighting fixtures. Another critical aspect of the energy-saving feature for LED Vapor Tight Lighting fixtures is that they appear to be the most eco-friendly solution on the American and Canadian market today. With the common attention towards the carbon footprint of various businesses and the overall concern about the environment, this lighting solution becomes a significant reputational factor for the company and a step towards innovative energy consumption standards.


· Maintenance and efficiency.
LED Vapor Tight Lighting is one of the most durable and versatile solutions you may find today from the point of its care and efficiency. Being significantly durable, those lights are perfect for scenes and spaces where light can turn on and off frequently or work uninterrupted for several hours. This intense exploitation does not affect the quality of light you get from LED Vapor Tight lighting. For instance, the popular fluorescent lamp's main downfall is that it inevitably loses its quality through a frequent turn on and off. Another distinctive feature of LED Vapor Tight Lighting is that it is highly-resistible to weather changes and can continue working in extreme temperatures and even humidity levels, providing the same quality of light. All those features make LED Vapor Tight Lighting fixtures the most low-maintenance and cost-efficient lighting solution available in the USA and Canada.
So, if we look at LED Vapor Tight Fixtures from the perspective of use under the circumstances of economic restoration after the Pandemic, reduction of costs, support of the environment, and ability to maintain safety and sanitary standards of the new world, those are the solutions that are likely to determine the way we see indoor and outdoor lighting in the observable future.
Who can benefit most from LED Vapor Tight Lighting?


LED Vapor Tight Lighting fixtures can become a solution for any indoor or outdoor space. However, specific applications will allow you to benefit most from their efficiency, safety, and durability.


· Refrigeration.
Finding a perfect lighting solution for industrial refrigeration becomes an ultimate issue for various businesses. Extreme temperatures are the most common reason for lighting failure and its costly consequences.
LED Vapor Tight Lighting is the most durable solution when it comes to cold. Industrial refrigerators, freezers, and storage units benefit significantly from their low maintenance, versatility, and durability to the most extreme exploitation conditions.


· Public places.
While the quarantine restrictions are being lifted all over the world, people eagerly return to chopping malls, restaurants, exhibition centers, and other public places. However, after several months of restrictions, the reluctance of consumers and their concern about such sites' safety is easily justified.
However, it is the critical factor for a fast and effective economic restoration. Quality and efficient lighting solutions can support the process and provide visitors the necessary sense of safety and comfort once they are in shopping centers and other public places. Durable and versatile, LED Vapor Tight Lighting fixtures can be adjusted according to any general business's needs and profile.
Moreover, their guarantee of smooth and efficient operation helps local authorities and security services observe the situation clearly, follow camera footage and support social order and sanitary safety.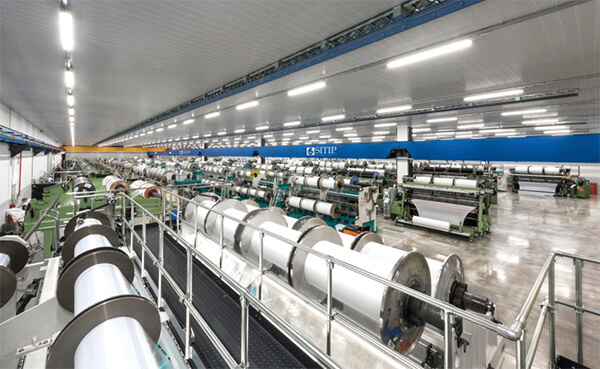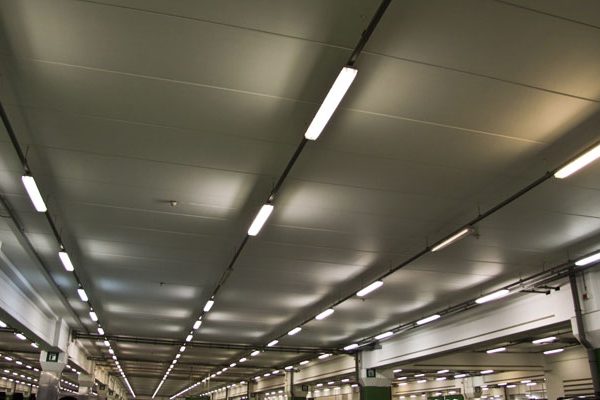 · Parking lots and Car Washes.
Those might be the most challenging areas for any lighting solution. Due to their exposure to various weather conditions and exceptionally high humidity levels, parking lots and car washes require specific thought-through lighting solutions like LED Vapor Tight Lighting. At the same time, quality lighting is an essential feature for such establishments. Not only do they provide the necessary sense of safety for customers and employees, but they become a critical quality-control factor that allows businesses to look more credible and provide better service.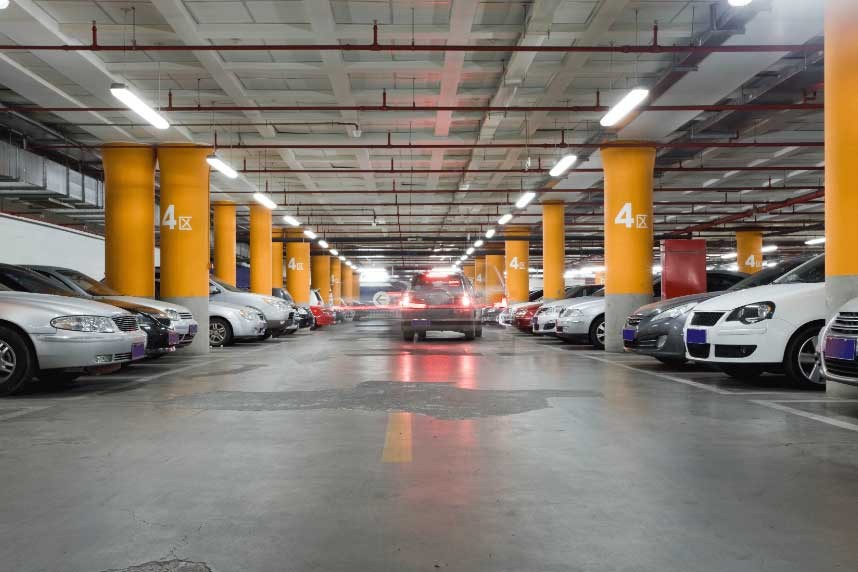 Buying LED Vapor Tight Lighting
Except for numerous benefits, you may find some concerning reports of the potential danger and safety issues associated with LED Vapor Tight Lighting. However, they all are connected with questionable supplier reputation and improper placement of the lighting fixtures.
It is essential that you get your LED Vapor Tight Lighting from KILI-LED who does not only provide high-quality products but willingly provides comprehensive consultations before the purchase and customer support during the exploitation period.
The benefits we have mentioned above demonstrate the efficiency and versatility of LED Vapor Tight Lighting, so naturally, you might consider switching from your fluorescent lighting solutions or install LED Vapor Tight Lighting in your new establishment. However, make sure to conduct your own research before purchasing, contact a supplier and make sure to get a comprehensive consultation and guarantees before you close the deal.
KILI-LED focuses on the R&D and production of led vapor tight fixtures in North America, with more than 10 years of production experience. We provide one-stop service from production and sales and can be delivered at the factory price. The tri-proof light has passed many international certifications, such as UL, ETL, DLC, FCC, CE, RoHS, CB, Tuv, SAA, and ENEC. We also support OEM and ODM orders.