Product Description:
180 Degree Double Bullhorn Mounting Bracket for 2 Lights, 2 3/8 inch Slip Fitter Light, Mounting Bracket for LED Shoebox Light, Street Light, Area Light,
Tennon bullhorn, carbon steel, gloss bronze/ Base: 8xM8 bolts/
Tennon: 2x vertical tennon, 180D, OD60 x HT12"
180 degree bullhorn LED lighting mounting bracket for 2.5 inch round pole for led shoebox light, street light, parking lot light outdoor
Bullhorn lighting mounting bracket for 2 lights of 2-3/8 slip fitter mounting light
Dimension: For inside diameter 2.7 inch round pole, outside diameter 3 inch round pole, 2-3/8 inch slip fitter led lights.



Dimension: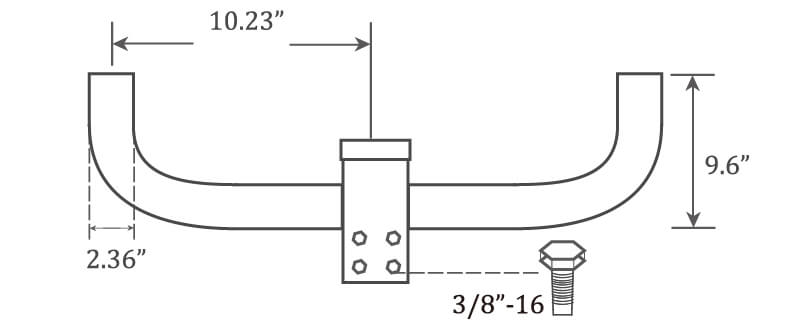 Packing:
Packed in cartons, the same type of products are packed together or different products packaged together.


Transportation:
For LED lights export, our main modes of transportation are air and ocean, the transit time will be 4-10 days for air or 25-30 days for ocean.
International express includes 4 types: FedEx, DHL, TNT, UPS.
Domestic express includes SF, Sto, YTO, ZTO, Baishi, and Yunda Express, Transit time 3-5 days.